Engineering Group
Engineering Group is the Digital Transformation Company, leader in Italy and expanding its global footprint, with around 12,000 associates and with over 60 offices. 
The Engineering Group, consisting of over 20 companies in 12 countries, has been supporting the continuous evolution of companies and organizations for more than 40 years, thanks to a deep understanding of business processes in all market segments, fully leveraging the opportunities offered by advanced digital technologies and proprietary solutions. 
It integrates best-of-breed market solutions, managed services, and continues to expand its expertise through M&As and partnerships with leading technology players. The Group strongly invests both in innovation, through its R&I division, and in human capital, with the internal IT & Management Academy. Engineering is a key player in the creation of digital ecosystems that bridge the gap between different markets, while developing composable solutions that ultimately foster a continuous Business transformation. 
Industries eXcellence is an Engineering Competence Center that offers Industry 4.0 compliant solutions to guide manufacturing companies towards Digital Transformation, all over the world, and along the entire Digital Thread Industry 4.0. With strong experience in implementing and integrating digital tools, it facilitates the entire path of adoption, implementation, integration and Digital Transformation of production companies. We have a team of +550 professionals with exclusive skills in the industrial and services sector, in terms of technologies and process know-how. Thanks to them, it offers a portfolio of solutions & services for consulting, design, implementation and commissioning of extensive integrated solutions, product integration, AMS services for mission critical solutions. In addition, in the more operational area, it supports large manufacturing companies with experience and solutions on critical business processes related to production. He has worked with +300 customers in + 650 projects around the world, within the Automotive, Transportation, Public Administration, Energy & Utilities, Consumer Packaged Goods (CPG), Pharma, Industry sectors. 
Our Digital Industry offering is founded on a diversified and integrated portfolio of digital, both foundational and more innovative solutions for product and process Design, Simulation, Sourcing-Production-Delivery, Utilization-Servicing, the 4 phases of our Digital Thread for Industry 4.0. 
DIGITAL INDUSTRY AT A GLANCE

DIGITAL INDUSTRY – PORTFOLIO

MAP

 
Key People in CLARUS
Angelo Marguglio graduated as Doctor with laude in Computer Engineering from the University of Palermo, he has been working in the R&D Lab for Engineering Ingegneria Informatica S.p.A. since 2006 where he has established solid backgrounds on Italian and European research projects and initiatives.
Angelo is now the head of the "Digital Industry and Agrifood" Unit within the Industry and Security Technologies, Research and Innovation (IS3) Lab. His role as Research Area Manager mainly concerns with coordinating a group of more than 30 researchers (based on Palermo, Rome, Lecce, Naples, Trento, Cagliari, Genoa, Bologna) using state-of-the-art PM methodologies (e.g. PMP and Agile/SCRUM); defining the strategic roadmap and the operational plans of the Unit; coordinating several research projects and collaborating with the Industry Business Unit of the Engineering Group.
The main application fields are Internet of Things, Big Data, Digital Workplace, Data Spaces, Digital Manufacturing, Smart Farming, and Food Safety. In past years I was involved in many research projects as well as several scientific publications.
Angelo is the co-chair of the Smart Industry Mission Support Committee @FIWARE and member of the WG Architecture @IDSA. 
Antonio Caruso has been working in the Research & Innovation Division for Engineering Ingegneria Informatica S.p.A. since 2001 as part of the Digital Technologies Business Unit. The main application fields are Advanced Manufacturing, Smart Farming and Agrifood, Supply Chain Management, Operational Intelligence, Internet of Things, Food Safety and System Security. Main areas of interest are related to Architecture Design, System Integration, Software Life Cycle Management, and Collaborative Working Environment, from both software engineering and technical and technological point of view. Main research fields are applied to Smart Agriculture and Agrifood with particular focus on Decision Support Systems. 
Elisa Rossi is an Information Engineer and has joined the Engineering R&I team in 2022 in the Smart Industry unit. She has several years of experience in EU-funded and customer Project in Digital finance and Smart food domains. She is the Project Manager of the ENG team in CLARUS.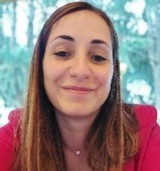 Mariarosaria Russo graduated as a Doctor cumlaude in Telecommunications Engineering from the University  of  Sannio. She joined Engineering in  September 2019 and she is part of IS3 Lab "Intelligent Systems and Social Software for Security, Enterprises, Transport and Infrastructures" as a Researcher in the context of European Research project related to Smart Manufacturing and Industry 4.0. She car   ries out exploitation and business analysis activities in several projects (AIREGIO4.0, AIREDGIO5.0, TTHubs, Eur3ka).